You may reset your password from the login screen.
1. Go to the log in screen here.
2. Click Forgot Your Password? beneath the yellow Log-In button.
3. Enter your password in the form and click Send Email.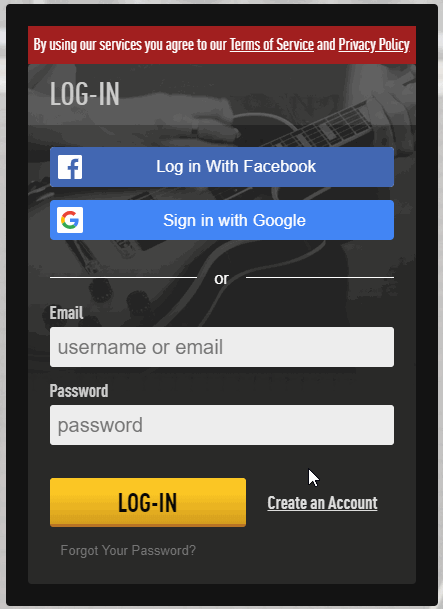 If you forgot your username, your username will also be sent to you when you reset your password.
Alternatively, you may simply click this link to get to the password reset screen.
You may also reset your password from within the ACCOUNT section.
1. Log into Guitartricks.com
2. At the top, click the Account button.
3. Click Email, Password, Username.
4. Enter your current password on the left side, and then entire your new password on the right side.
If the problem persists, please contact us here.