How to Cancel on iOS: You can cancel your subscription through iTunes and the App Store via your mobile device. You may follow the steps below or read Apple's instructions here.
1. Open the settings app and tap your name at the top then tap Itunes & App Store.
2. Tap on your Apple ID at the top. Then tap View Apple ID. You may be asked to log in. After you log in, continue to the next step.
3. A new window will pop up and tap on where it says Subscriptions.
4. Your Guitar Tricks subscription should show up now. Tap on it.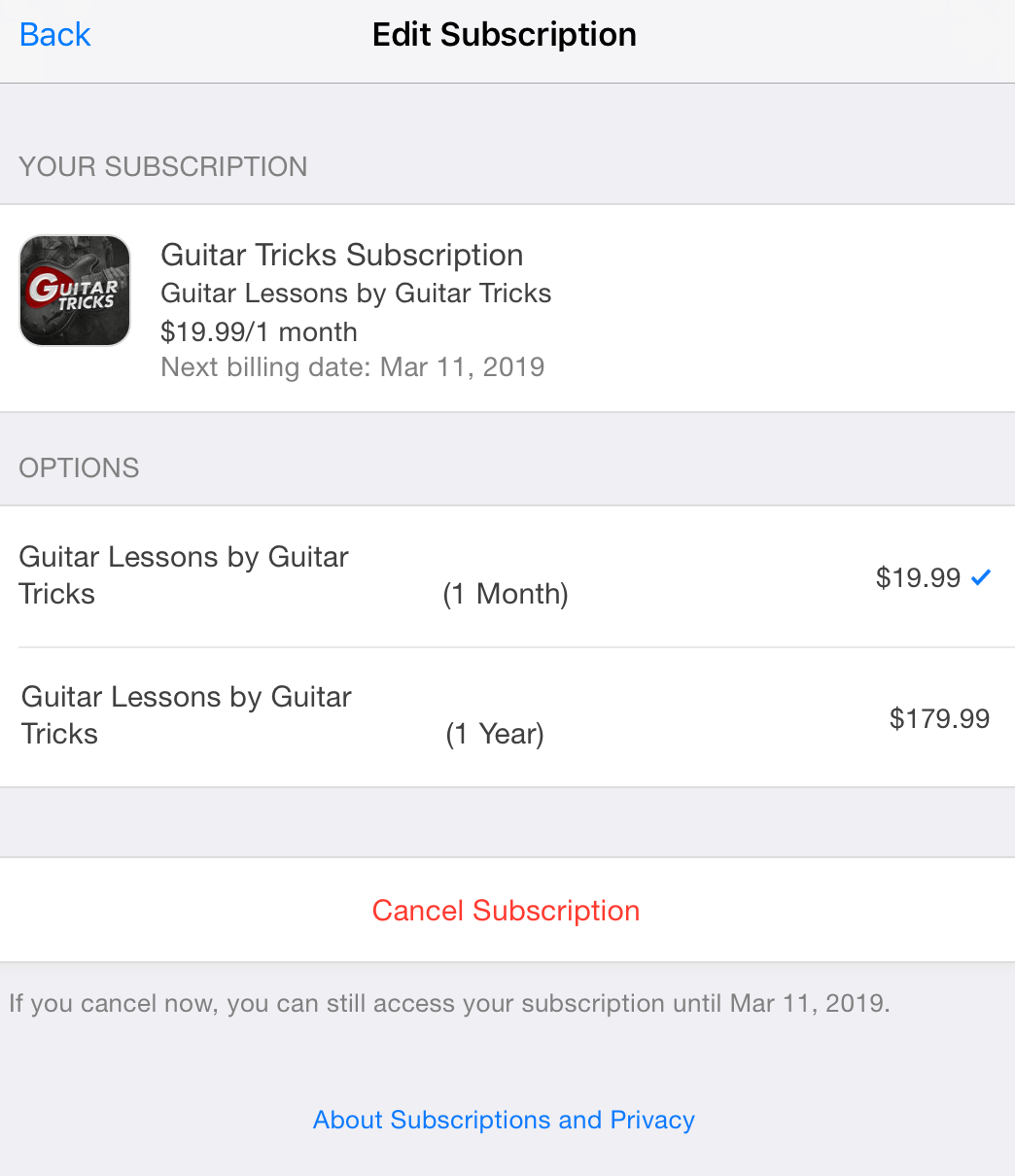 5. Tap cancel and confirm cancellation.
iOS Refunds
We cannot issue refunds if you purchased Full Access through the Guitar Tricks iOS app. Apple controls 100% of the billing and you will have to contact them if you want a refund.
How to Cancel On Android: You can cancel your subscription through the Google Play app on your Android device. Google has created instructions about how to do that here.
Below are also instructions on how to cancel.
1. Open the Google Play Store app.
2. Tap the menu icon located at the top left, it looks like this:

3. Tap on Subscriptions from the menu.
4. Tap on Guitar Lessons by GuitarTricks and then tap cancel.
Android Refunds
We can issue a refund for purchases on Android within 60 days, and all we need is your order ID # from your in-app confirmation of purchase. Please send that information as soon as you can so that we may process your refund. The number starts with "GPA."
Example: GPA.1234.1234.12345.