If you open a lesson and the video plays but the sound is muted, you may want to adjust your browser settings to allow Guitartricks videos to play with sound. This guide is for Safari, Google Chrome and Mozilla Firefox.
On Safari
Make sure you're on a Guitartricks page, or on the lesson page you want to view. Follow the steps below:
1. Open the settings in the top left of Safari by clicking the button that says "Safari." A drop down menu will appear.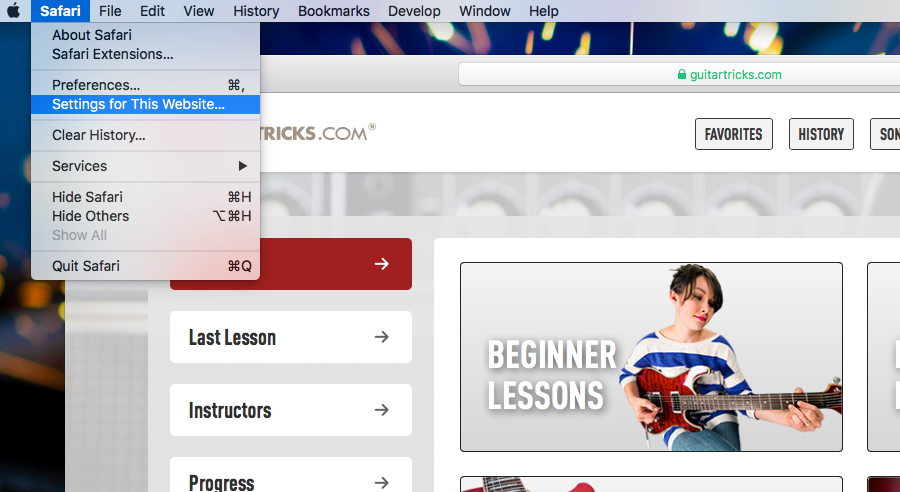 2. Click "Settings for This Website..." in the drop down menu. A new window will appear beneath the URL.
3. In the Auto-Play section, make sure to check "Allow All Auto-Play"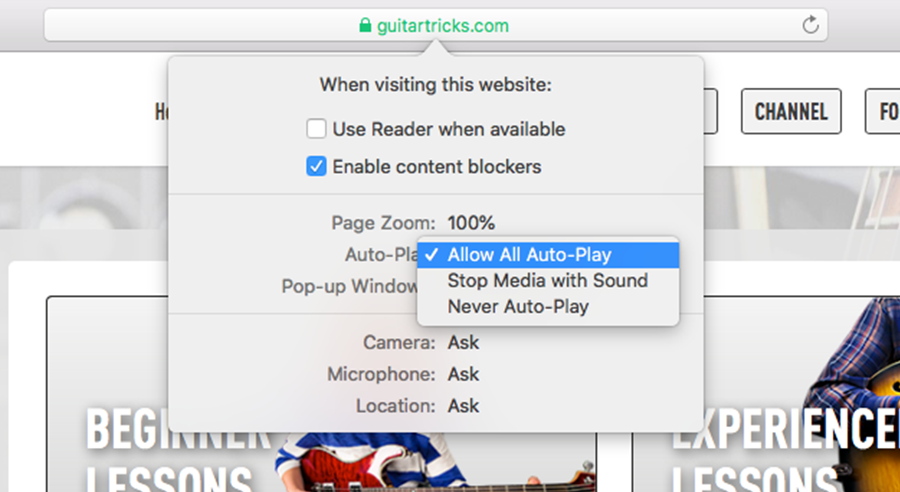 Once you do this, videos should play with sound for all Guitartricks pages.
On Google Chrome
1. Click the three dots in the top right hand corner of your browser window. The button looks like this:

2. Click "Settings" from the drop down menu.
3. At the top of the settings page, use the search bar and search for "sound".
4. In the next page, find where it says "Content Settings" and click that.

5. From the menu, find the "Sound" icon and click that.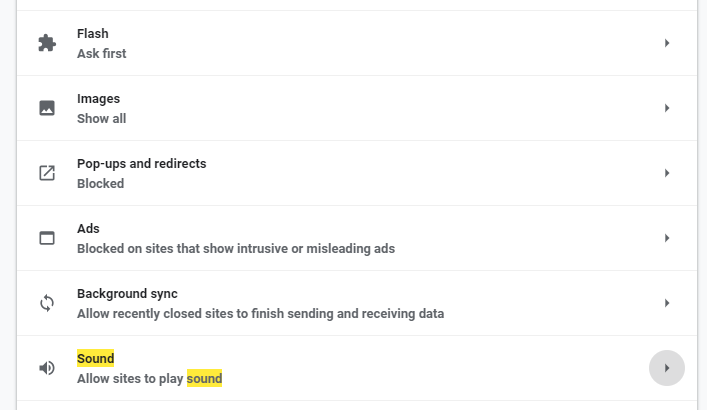 6. Make sure "Allow sites to play sound (recommended)" is checked. It should look like this: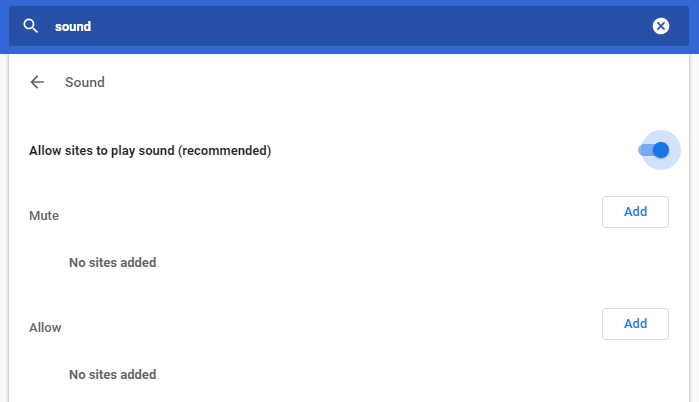 Once this has been done, videos should play automatically with sound across Guitartricks.com.
On Mozilla Firefox
1. Open the browser settings by clicking the top right button that looks like three lines stacked on top of one another.
2. Click the Options button from the drop down menu. This will open a new tab in the browser.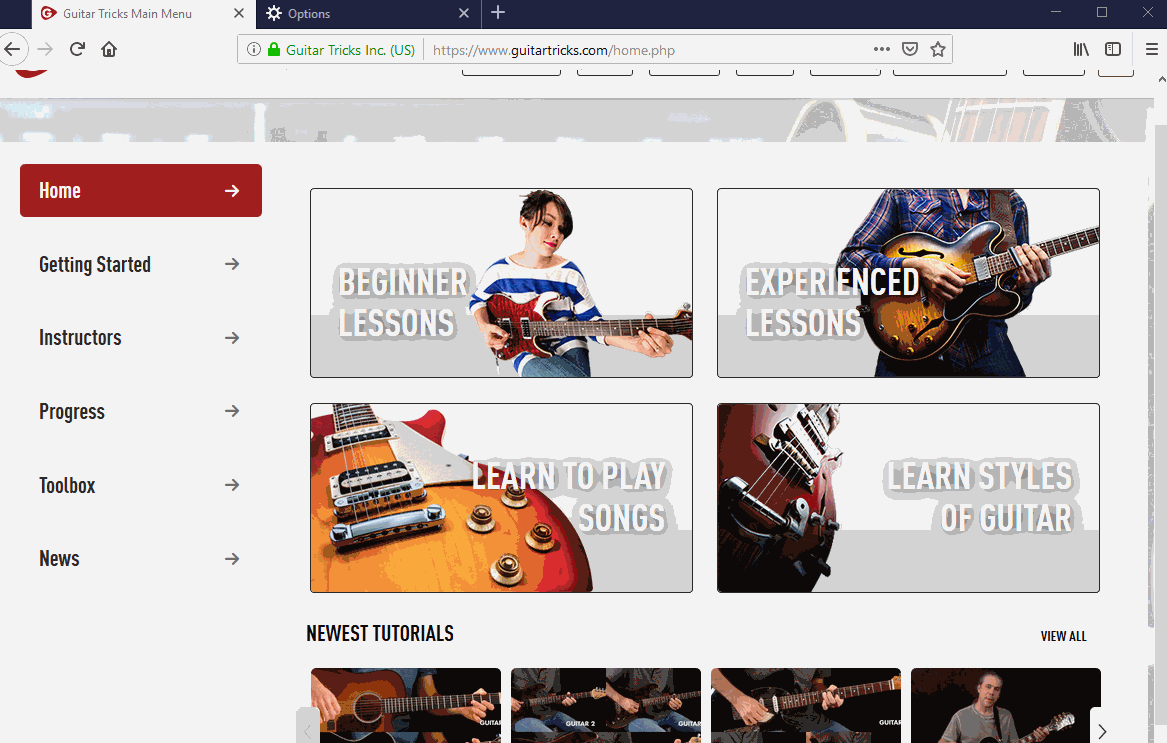 3. In the settings tab, click Privacy & Security on the left side.
4. Scroll down until you find Permissions.
5. Un-check the box that says Block websites from automatically playing sound.